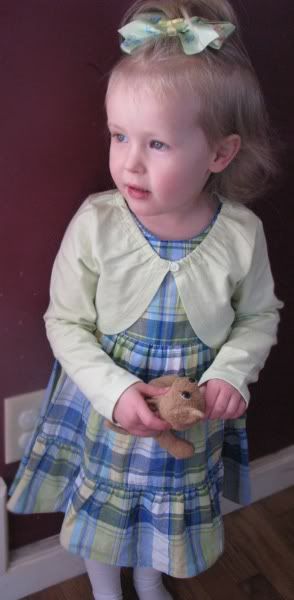 I can't believe my little Princess turned 3 in February. I was thrilled to find out I was having a baby girl in Sept. 06. When she finally made her way into the world I was just so in love with her. She was born Feb. 22, 2007 at 5:47 pm. She quit running around yelling "nur!" and climbing up in my lap for a snack at 22 months old and now tells me, "But, Mommy! I'm your princess!" And butters me up with, "You're the best mommy in the whole world!!" Now she loves hairbows and princess dresses! I love having a little girl. We are so blessed!
So Nouvelle spent her day celebrating with family (shared a party with her cousin) and friends.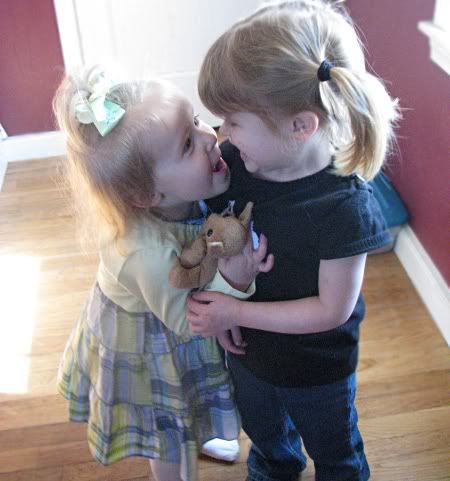 Vellie and her cousin, Aubrey.
Nouvelle's birthday cake. She requested Princess Fiona riding a pony, but I can only do some much with my limited skills. ;) The inside was a tie-dye cake like in a previous post of mine. I will be posting a tutorial about how to make it soon!
Nouvelle's cake and the cake pops I made. I got the idea from Bakerella, who is a fabulous baker!! I strive to be an amazing baker like her! Here is the link to the directions:
Bakerella Cake Pops
I used strawberry cake and white frosting dipped in Wilton's candy melts.
Thanks for reading!
Haley